Global Service
So called Global Service stays for a large variety of services related to buildings and premises which any customer wants to fit to its needs. Customers who purchase Global Service services wish to outsource any aspect of building management, keeping only the control of it in terms of quality of service (QoS) and customer satisfaction and in terms of costs. Doing this, they design the service based on their wishes and their requests depending on the number, the kind and the position of their buildings.
Typically, Global Service refers to buildings facilities such as electrical lines, air-conditioning, hydraulic, lifters, smoke detectors and fire extinguishing, remote control, video surveillance, entry control, cleaning services green spaces maintenance and concierge. Maintenance services are thought to prevent faults, to fix troubles or expand existing systems; in some cases, expansion is useful also to prevent faults improving the maintenance service. Global Service includes technicians availability and first response, Help-Desk management, the charge of "thrird responsible for heating systems" issued by the law, update of documents required by the law, any support during inspections of public control authorities (ISPESL, CPI, ecc.).
Electrical Power Supply Systems
Sittel deals from several years with both steady current or alternate current power supply systems; our company can design, install and maintain these systems. Our Engineering office has a wide expertise due to a long lasting practice design and is able to make project based on even complex systems such as UPS, power supply, etc.) made by the main constructors (Emerson, Eltek-Valere, Harmer & Simmons, Riello UPS, Enerconv, Delta, Chloride, etc.). Our workforce is trained also by constructors to install and maintain their systems. Nowadays, our company carries on an important contract for Telecom Italia in the region of Piedmont.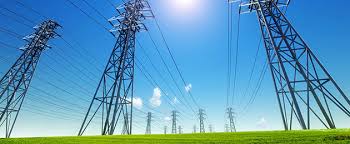 Engine Generators
Sittel has built its know-how about engine generators thanks to some important projects : Telecom Italia Piedmont central offices and Video surveillance network on motorway A3 Napoli-Salerno. Generators are used as back-up of power systems in case of lack of the main power line. Thanks to its Engineering office, Sittel is also able to certify generators according to the law (D. lgs 152/2006). Finally, Sittel can provide emergency generators on wheels in case of need.
Electrical Systems
Our company designs, installs and maintains both civil or industrial electrical systems, starting from transformation cabin Medium Voltage (MT) to electrical panels, from outlets to lightning, from generators to batteries. Due to widespread development of structured cabling per LANs, typically electrical and data network are made together sharing the same building infrastructures. Sittel also install these systems in the rooms that Telecom Italia gives to other operators for ULL.
Air-conditioning

Our company has build a good expertise at the design, installation and maintenance of both heating systems, air-conditioning and air distribution systems whose presence has increased either in public or in private buildings. Our company has developed some partnership with some of the most important constructors (Emerson, Climaveneta, Hiross, RC Group, Emicon AC, Stulz, ecc.).
Our Engineering office includes some engineers specialized on these systems. Sittel installs and tests complex air-conditioning systems in central offices of Telecom Italia together with iron frames to house TLC devices. Furthermore, our company can provide mobile air-conditioning machines on wheels, even of big cooling capacity; typically, they are rented for emergency purposes
Fire extinguishing systems
Sittel is able to manage fire extinguishing systems both mobile or fixed. It can supply or maintain any kind of equipment for these systems (aqualungs, hydrants, sprinklers, smoke detectors, etc). Sittel can also update any document due by the law and referred to these systems.
Video surveillance
Following the aim to increase our business and our competitiveness in the market, Sittel entered last years the branch of video surveillance systems exploiting its expertise build in the construction of wide networks. Sittel thinks that this branch of business is a "market driver" for the nearest future. A video surveillance system is made by two parts
1) Infrastructure which connects peripheral sites where CCTV are placed to the control room. Sittel is able to design such a network choosing the best architecture for it, the best path for cables, the right number and type of fibers for cables. After this, Sittel can handle the whole process to prepare documents for digging permission where excavation is needed, to disclose them to public authority and to manage the relationship with them to obtain their permissions as soon as possible
2) Control Room which gathers all the video signals coming from CCTV and shows images to public/private customer's employees whose task is to control the area covered by CCTV. This involves electrical and data cabling, air-condition design and installation, closet and devices and equipments installation; the control system is very complex being made by switch, router, server, firewall, video-encoders, monitor, etc; our technicians are perfectly trained to carry out every task and to deliver to our customer the whole system perfectly working.